Congratulations to our 2022 Super Lawyers and Rising Stars Honorees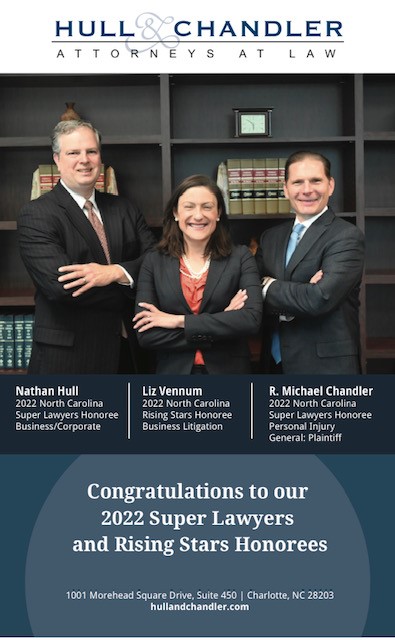 Two Hull & Chandler attorneys have been named North Carolina "Super Lawyers" for 2022 and another attorney was recognized as a Rising Stars Honoree. Nathan Hull was named for Business/Corporate, Liz Vennum was named as a Rising Stars Honoree for Business Litigation, Michael Chandler was named for Personal Injury Attorney, General Plaintiff.
Super Lawyers is a Thomson Reuters publication that identifies candidates through independent research and by inviting lawyers in each state to nominate the best lawyers that they have worked with over the last year. A lawyer-led research team evaluates candidates on 12 indicators of peer recognition and professional achievement. The candidates also undergo a peer review by practice area. For more information about the selection criteria for Super Lawyers click here.